Lindos is a cyladic architecture village located on the Greek Island of Rhodes.
Although the number of local inhabitants is very less, tourists from various parts of the world flock here during summertime, due to the presence of the sugar-cube shaped whitewashed buildings famously known as "Captain's houses" and the pristine turquoise bay.
Although it is a medieval city connected with pedestrianised cobbled roads built between the 13th and the 16th century, it is home to several resorts due to the sheer beauty this place provides.
Legend has it that Lindos was set up by one of the divine sons of Zeus, and historically dates back to 1000BC, known to be discovered by the Dorians. Its location and the beauty of this town, along with the unique architecture of this place makes this place a bustling hub of tourists, especially during summer months.
Lindos All Inclusive Package Holidays
Looking to stay in Lindos for more than a day?
Check Cheap Package Holidays to Lindos
How to get there
Lindos is directly connected with roads which lead to the Rhodes Diagoras airport and is around fifty-six kilometres away. A cab from the airport will set you back by 75 euros. Bus services are also available to Lindos against a cost of 5,50 euros. You can also reach Lindos by boat from the main port of Rhodes at Mandraki harbour.
*** See also: What is the best area to stay in Rhodes? ***
Keep in mind that the entire city is pedestrianised, and only mopeds can be used to get around this city. If you are driving here, there are ample parking spaces along the edges of this city where you can park your car and proceed walking to discover what lies ahead in Lindos. You can also rent a donkey (yes, you read that right!) against a charge of six euros if you want to access any part of the city without walking. Donkey and Mopeds continue to be the only means to get around the city apart from walking.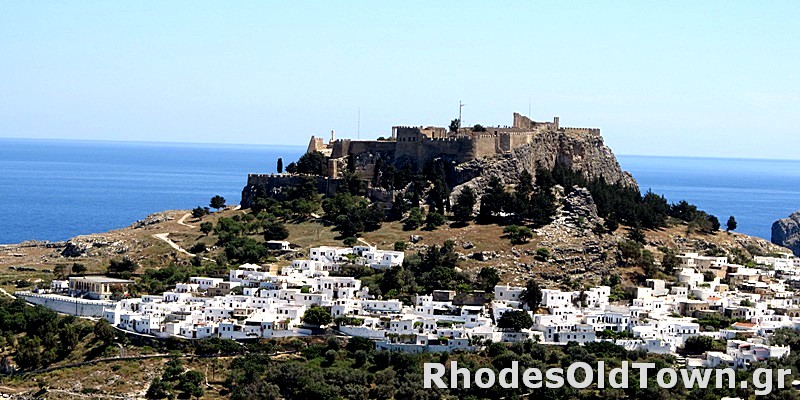 Getting there by car
Check out our car rental companies directory on Rhodes island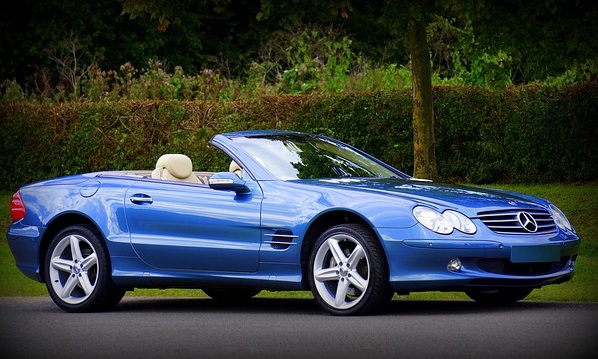 Distance from:
| | | | |
| --- | --- | --- | --- |
| Medieval Town | 51.5km | Kallithea | 46km |
| Rhodes City Centre | 51.5km | Faliraki | 38km |
| Niohori | 52km | Kolymbia | 29km |
| Aquarium | 52km | Pefkos | 5.0km |
| Ixia | 50km | Kiotari | 19km |
| Ialysos | 51km | Gennadi | 23km |
| Kremasti | 52km | Lahania | 30km |
| Airport | 54km | Plimmiri | 36km |
| Theologos | 55.5km | Prasonisi | 51km |
| | | | |
Getting there by Taxi
Lindos Taxi Pricelist from:
| | |
| --- | --- |
| Rhodes Town 65 euros | Kalithea 59 euros |
| Rhodes Old Town 65 euros | Faliraki 50 euros |
| Ixia 65 euros | Vlycha Beach 9 euros |
| Airport 65 euros | Pefkos 8 euros |
Arriving by boat
If you choose to get to Lindos by boat then you will land at  Skala port – beach.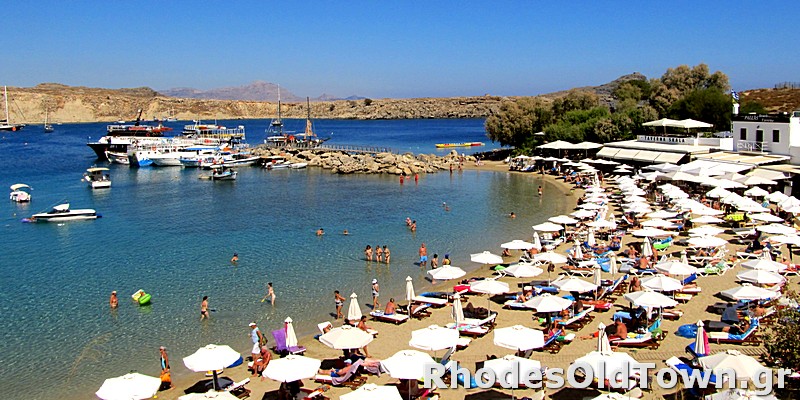 From there passing through the picturesque taverns and the beach you have two options:
The first option is to follow the uphill path that leads either to the Acropolis or to the center of the village.
Going up the steep path, stop at the church of St. George of Pachymachiotis to relax under the big tree and enjoy the view.
After a few steps you will see the signs to the left that will lead you to the Acropolis.
From this path pass the donkeys that either go up to the Acropolis or head to the beach of Skala.
Continuing straight you will be taken to the main square of the village.
The second option is to follow the path that leads to the main beach of Lindos.
Path between Skala and Lindos Main beach.
You may also be interested in: