Agathi Beach is a sandy beach also known as Golden Sand and Agia Agathi.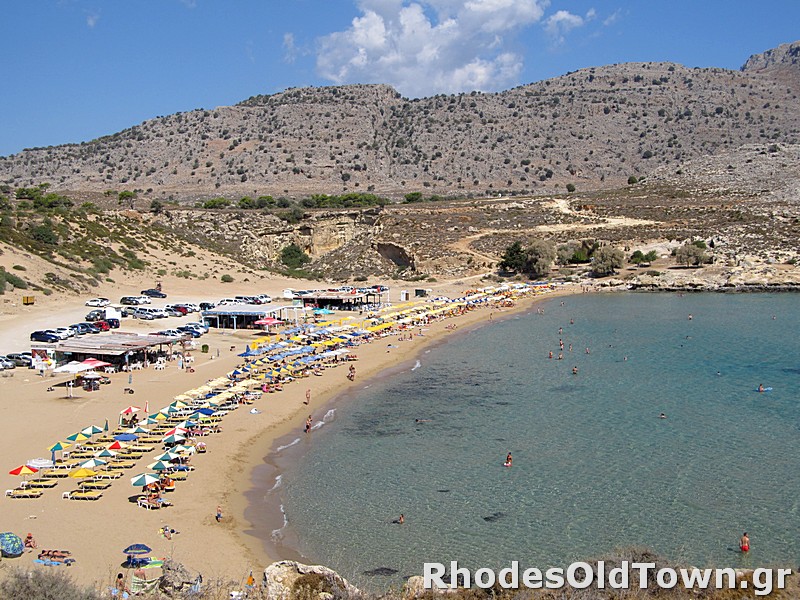 It was named after the small 14th – 15th century cave chapel Agia Agathi ( in english Saint Agatha ) on the left side of the beach.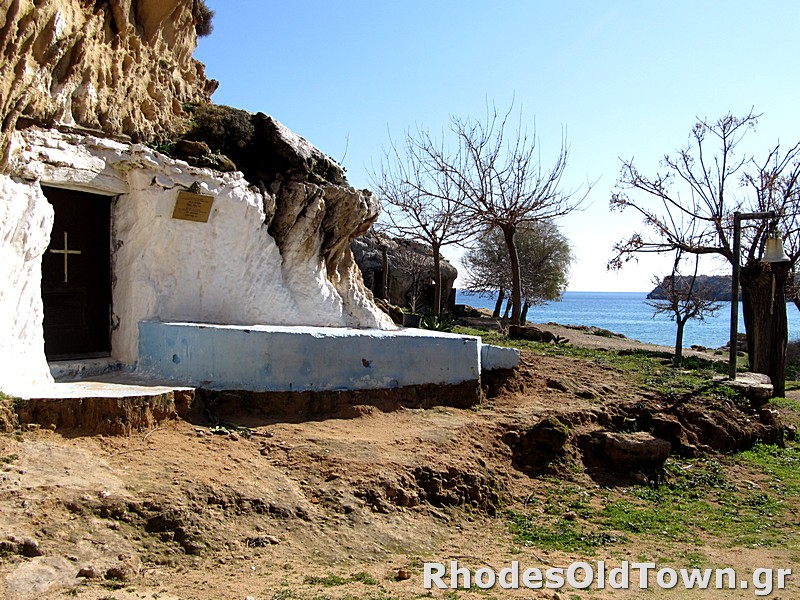 The terrain concists mainly from golden color sand – that is why it is also known as Golden Sand Beach – and a few small rocks.
There are lot of sunbeds and umbrellas, but if you don't like to pay there is space for your towel mainly on the right.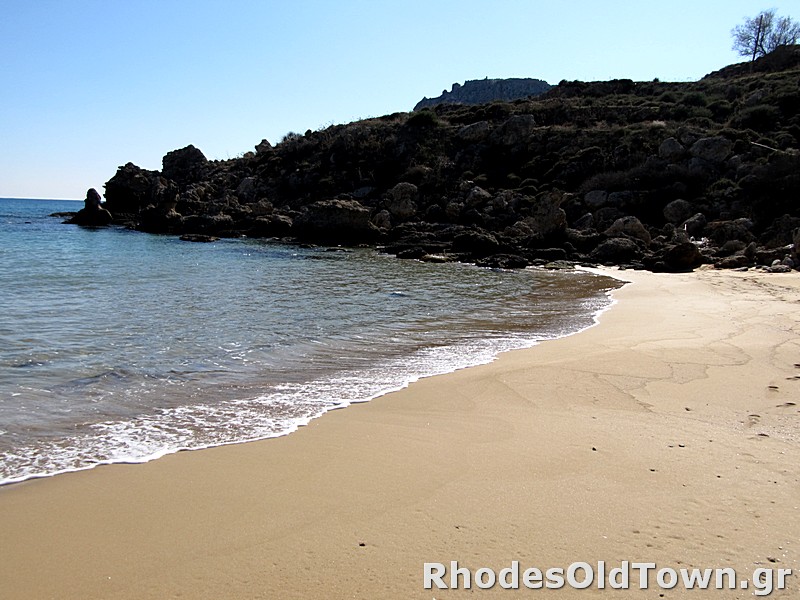 On the left side of the beach near the small church you can rest and enjoy the view under the shade of a few trees. There is a cave also to explore.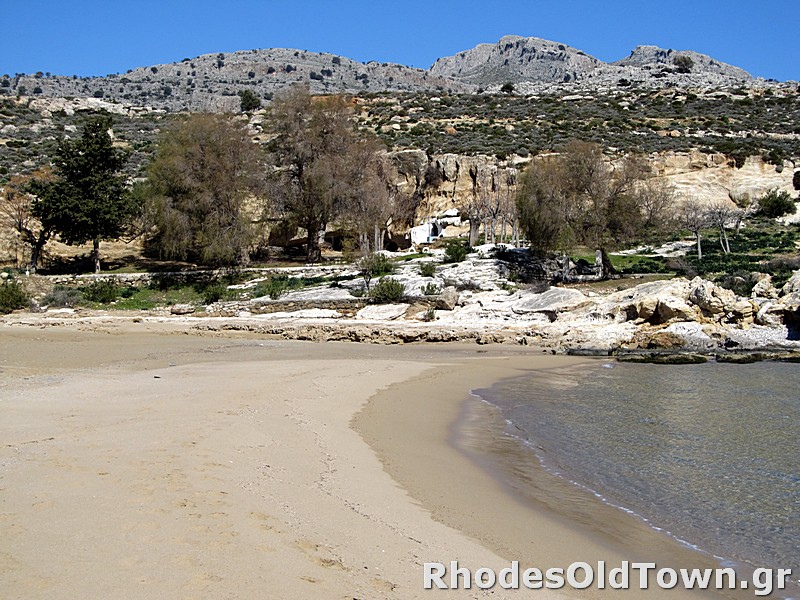 You can combine this beach with a visit to Feraklos Castle.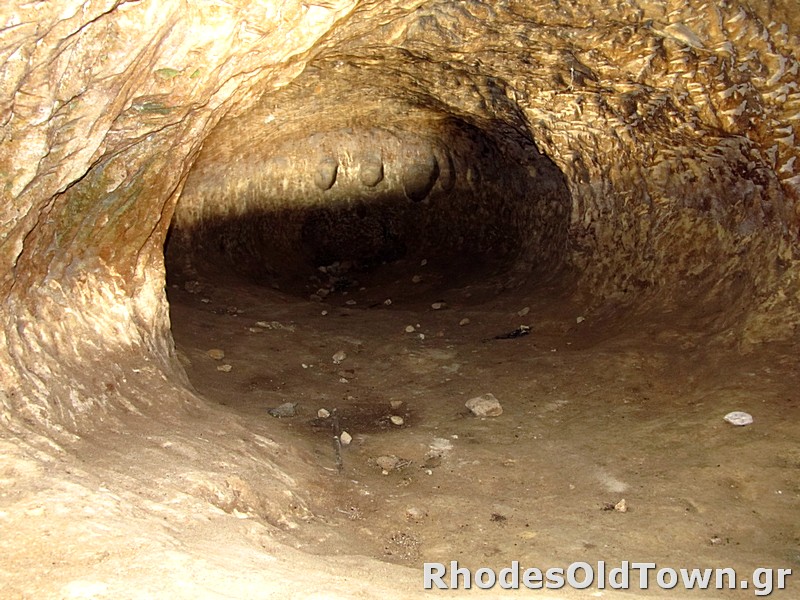 Agathi Beach Food and Drink
There are about 3 canteen-restaurants where you can eat a sandwich or a normal meal.
How to Get There, Location, Distances and Map
Agathi Beach is located between Archangelos village and Charaki Beach, 40 km south from Rhodes Town, 17 km north from Lindos, near Malona village.
Driving from Rhodes to Lindos having passed Archangelos you will meet Charaki – Malona crossroad, turn left to Charaki, then after about 1,5 km turn left. (Follow the signs Agia Agathi or Agathi or Feraklos Castle)
Driving from Lindos to Rhodes having passed Massari – Charaki crossroad you will meet Charaki – Malona crossroad,(just right after the bridge), turn right to Charaki, then after about 1,5 km turn left. (Follow the signs Agia Agathi or Agathi or Golden Sand or Feraklos Castle)